Bookkeeping Hemel Hempstead
Bookkeeping in Hemel Hempstead
At Melwoods Chartered Certified Accountants, we offer flexible bookkeeping services tailored to your business requirements. Our bookkeepers offer a comprehensive range of services to clients throughout Hemel Hempstead and the surrounding areas. You can hire us to look after all of your bookkeeping from documents to management. We can make sure you are up and running and filing the correct finances, documents and bills…
Our Bookkeeping Services
We offer both bookkeeping services and health checks to help you keep your business finances and account books running smoothly. At Melwoods, our bookkeepers work with a number of clients in and around the Hemel Hempstead area, providing them with professional bookkeeping services.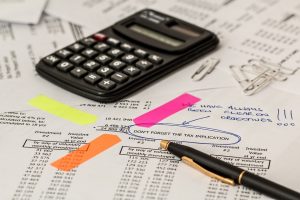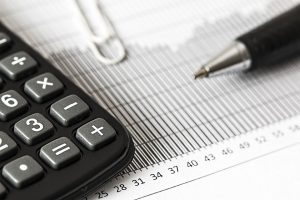 Bookkeeping Consultation in Hemel Hempstead
We can help you from the get-go with our bookkeeping consultation. We can take a look at your finances, your current situation and let you know where you could improve or which services would be best for you. Our friendly bookkeepers are always on hand to help.
Why Does A Business Need Bookkeeping?
Every business within the UK is required to keep records of all of their business transactions, this is not set in stone in terms of the format of how you keep them, but should be kept in an orderly format as best practice. You must be able to provide evidence of your sales, expenses and purchases as part of good bookkeeping.
If your business fails to do so then there is grounds for fines from HMRC of up to £3,000, alongside an additional tax bill if any failure in the records provided have resulted in the incorrect amount being paid over in tax. For this reason alone, bookkeeping is one of the most important aspects of the daily running of your business. Good bookkeeping, is not only a legal requirement, it is also a sign of a well-run business and is essential for small businesses to stay afloat. Without clear, concise bookkeeping, its impossible to be able to accurately keep track of your cash available and your business finances.
Knowing exactly what money is outstanding from customers, suppliers and stakeholders, as well as knowing the amounts of money that is set to be outgoing is essential. Keeping on top of this, for most business owners can be very difficult. Which is why many business hire professional accountants like our team here at Melwoods Chartered certified Accountants.

Why Should I Outsource My Bookkeeping?
Outsourcing your bookkeeping in Hemel Hempstead could be vital to the running of your business. This removes one of the most stressful parts of running any business, and allows you to carry on doing what you do best, take your business further. Our bookkeepers at Melwoods are always on hand to help and give you advise based on your own accounts and finances, at any time.
As part of our bookkeeping for small businesses, we will review your business type, current circumstances and requirements for daily operations and plans for the year, and the future of your business. Having piece of mind that your accounts are taken care of, are written to the letter of the law and best practice and can be used to accurately forecast your future finances, will allow you to plan your next ventures. Hiring a bookkeeping firm such as ourselves could also save on your taxes, as dedicated accountants will always look for potential ways to help you save in the long run.
Bookkeeping in Hemel Hempstead
The process of bookkeeping is simple, get in touch with our team at Melwoods today. Once you have had a discussion with or team we can then set upon;
Passing over your invoices, bank statements, etc
We will process these documents and start to build your files up
From these we can start to prepare your management accounts, VAT returns, Key performance indicators, end of year accounts, estimated tax liabilities and so on.
From these we will create your files and records, organised, and refreshed so as to keep to the best practice standards. You will have all of the relevant information that we have agreed on and should have all of your questions answered. If you do have any other questions or queries, our team are always on hand to help.
Contact Melwoods Chartered Certified Accountants for Bookkeeping in Hemel Hempstead
If you are in need of a bookkeeper in Hemel Hempstead or the surrounding area, then get in touch today. We will work with you to make the process of book keeping as simple and as straight forward as possible for you, to help your business move forward. You can contact our team on; 01442 234 433 for a free consultation or a fixed quote for your Hemel Hempstead based business.